Hayabusa Captain America Jiu Jitsu Gi
Hayabusa Captain America Jiu Jitsu Gi
FREE SHIPPING
We offer free shipping for the continental US and on orders over $25 in Canada.
This promotion is not applicable to international orders, previous purchases or gift cards. Cannot be redeemed for cash. Terms of offer are subject to change.
STEPS FOR EXCHANGING OR RETURNING AN ITEM:
Visit our self service exchange portal and simply add the same email you shopped with at the top of the page.
Once your return is authorized, you'll receive step-by-step instructions and a prepaid shipping label via email.
INSTANT REFUNDS
When you choose to exchange an item you may qualify for instant refunds which make it easy and speedy to get your new item in exchange for the one you didn't want to keep.
The Captain America Gi was built to become your ultimate weapon, with a comfortable pearl weave fabric that's incredibly light and allows for fluid movement while you roll. Its powerful design reflects Cap's classic armor and is accompanied by his iconic vibranium shield on the back and in the interior lining. This gi was made using the same cut and materials as our bestselling Ultra-Lightweight Gi.
Ultimate Comfort & Performance
Lightweight Build For Unrestricted Mobility
Weave: Pearl Weave Top
Pants: 8oz ripstop cotton-polyester blend
Reinforcements: Lapels, knees, sleeves and general stress areas
Drawstring: Stretch drawstring
IBJJF Compliant: No
Weight: (Weight may vary) A0 - 3.1lbs, A1 - 3.4lbs, A2 - 3.6lbs, A3 - 3.9lbs, A4 - 4.1lbs, A5 - 4.3lbs
Best for: Entry-level / Intermediate / Advanced
Care instructions: Pre-treated to prevent color fade. Wash cold and hang to dry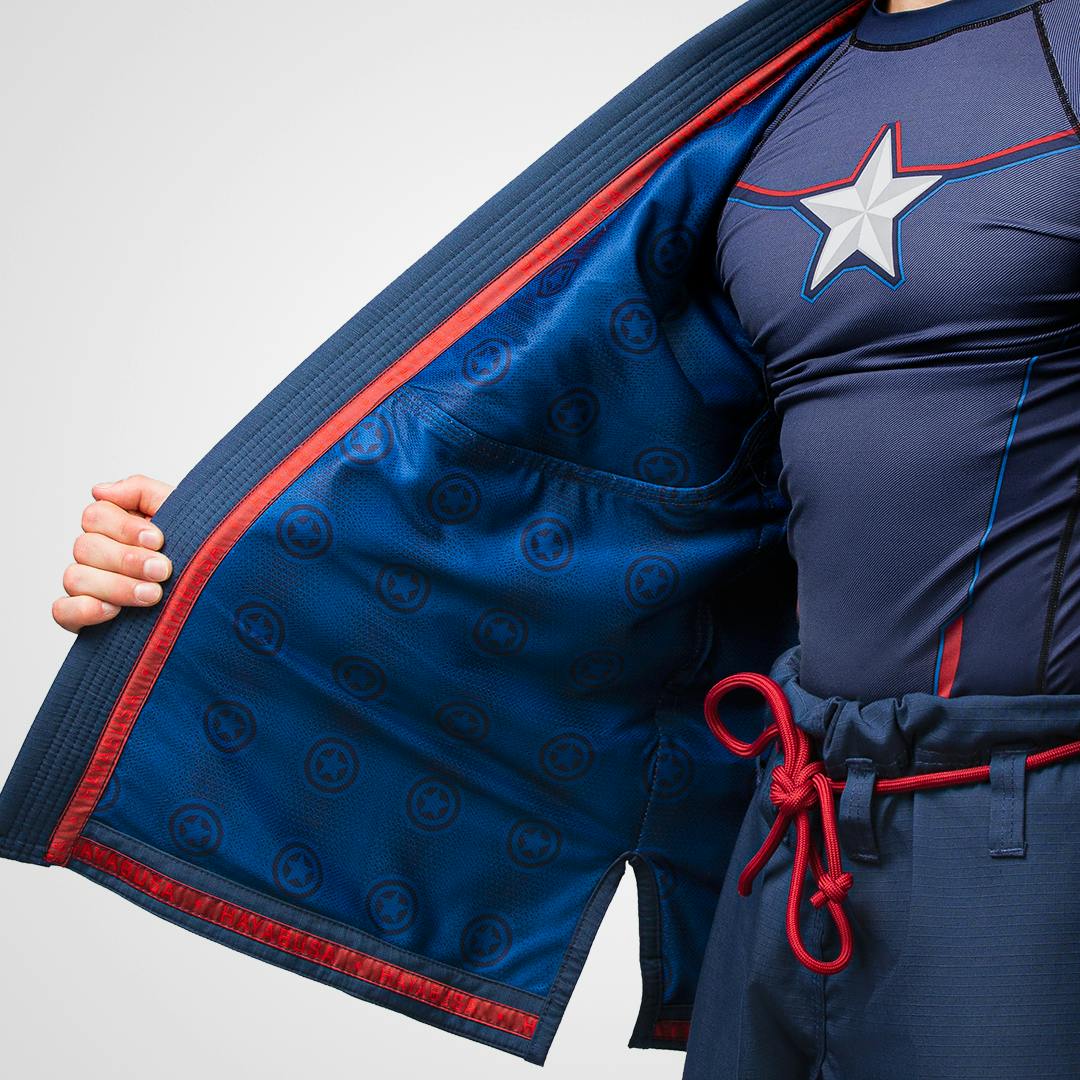 Quality & Fit
The Captain America Jiu Jitsu Gi was crafted to deliver a customized fit, unmatched comfort, and the durability needed for you to roll every day and push your limits.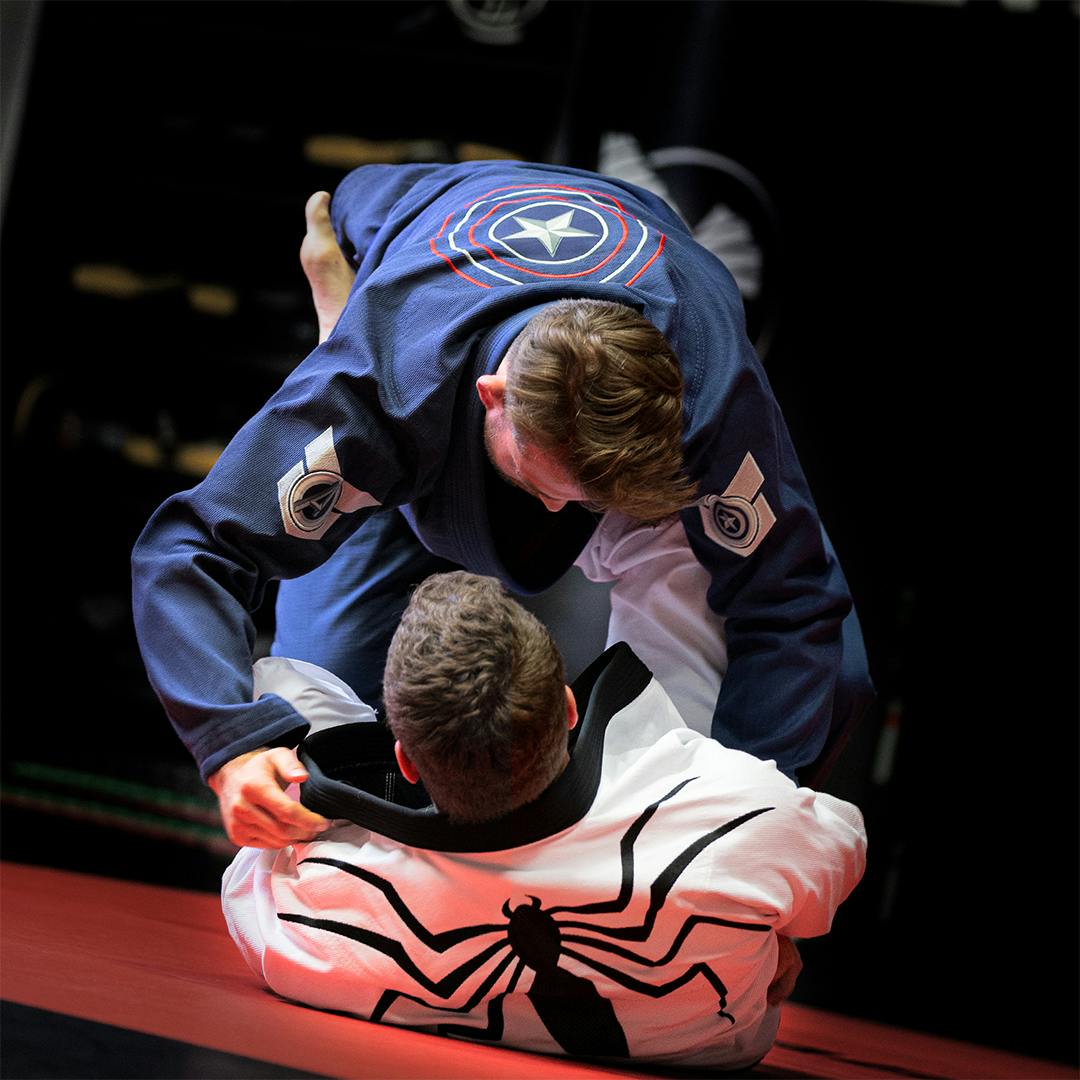 Performance
Constructed for the devoted practitioner, this gi delivers what athletes need for the most rigorous training. Test yourself, let us worry about your gi.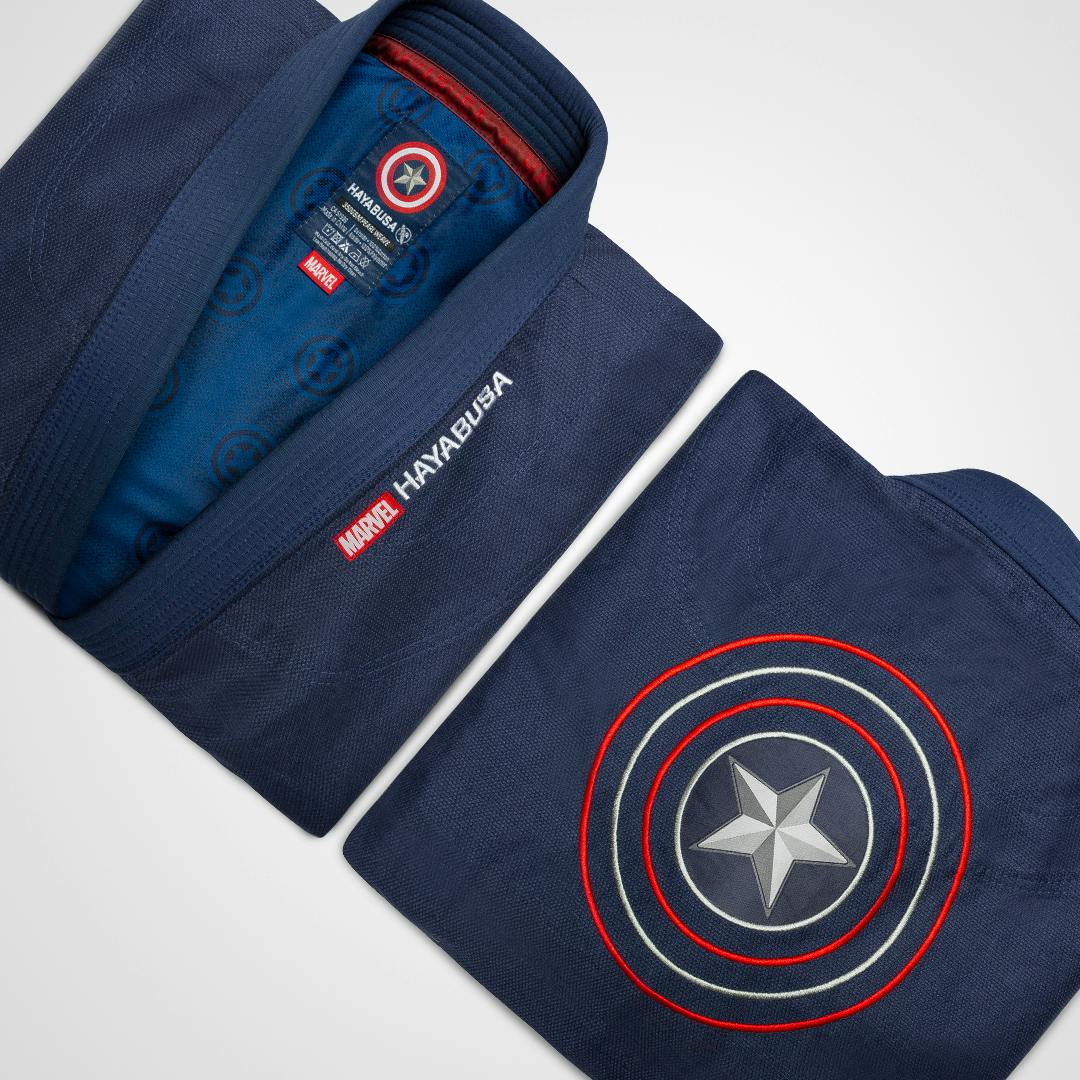 Craftsmanship
Meticulous attention to detail guarantees no aspect of this gi was overlooked. The finest of cotton, intricate stitching and patches, and a tailored cut all ensure this gi demands the same attention your game does.