When looking for the best boxing gloves, it is important to remember that no two pairs of boxing gloves were made the same. Whether you're just getting started or you've been training for years, you know that there's far more to a boxing glove than its fit. 
Depending on what they're used for, each set of boxing gloves has specially designed weight, extra padding, and protective features. Most gloves fall into one of three basic categories: training gloves, competition gloves, and those specialized for different disciplines. 
Within each group, the options available break down even more. To aid in your search for the perfect pair, we'll break down the features and uses of different types of boxing gloves as well as how to choose the ideal pair for you.
Whether you're prepping to head into the ring or focusing on perfecting your punches at the bag, a reliable pair of training boxing gloves are essential in any boxer's kit. But depending on the type of training you're doing, the options break down even further into:
Bag gloves 
Sparring gloves 
Whether you use them with a punching bag or an opponent, a training glove is typically designed with easy-on/easy-off closures, like velcro. Some have sophisticated features like wrist support and ergonomic alignment, designed specifically to keep your wrists on target and prevent injuries.  
If your training focuses on logging hours at the punching bag, you'll want a pair of gloves specifically designed for it. Bag gloves are known for being: 
Their main function is to protect your hands from the bag's tough, stubborn heft while you work your agility and technique. 
If you're a beginner, this is probably the first boxing glove that you'll want to purchase. You'll spend many hours at the bag breaking them in as you hone and improve your technique. 
When you're training with a partner, showing respect for their health and well-being is tantamount to showing your respect for the sport. For this reason, you'll want to wear gloves that will protect them from your mightiest of punches: the sparring glove. These are typically: 
While you could use a pair of sparring gloves on the bag, it wouldn't be wise. Throwing your padding against a heavy bag can significantly decrease the longevity of your gloves.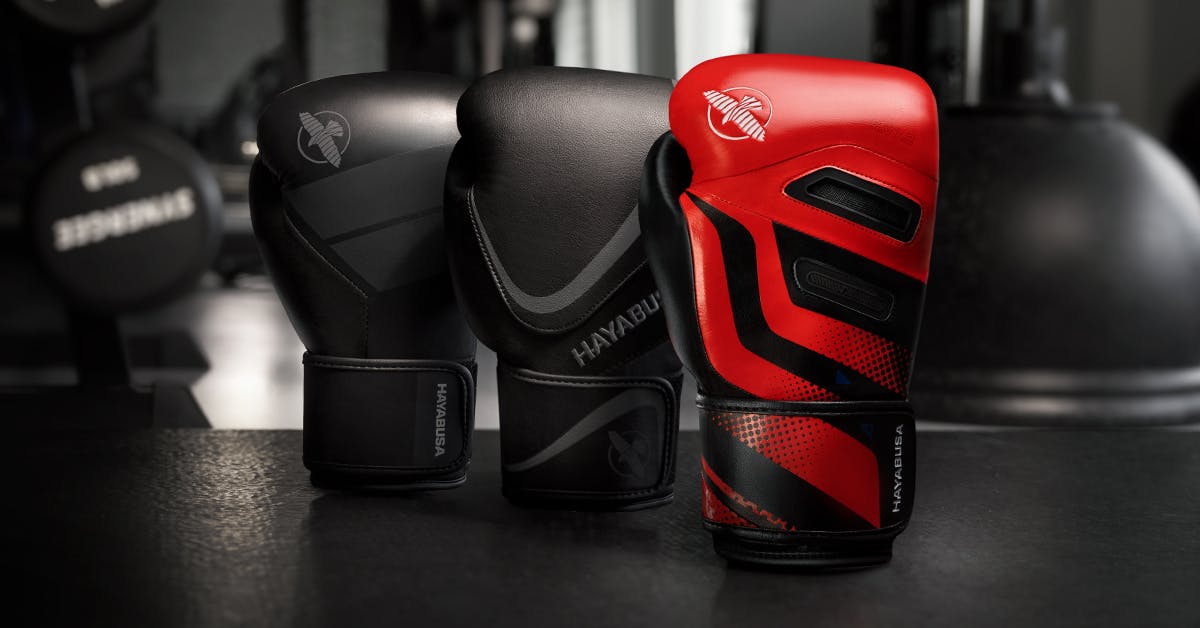 Competition gloves feature less padding, so your opponent feels each jab and undercut. The weight of your professional glove will depend on what level boxer you are, but typically:
Beginner boxers wear 10 to 12oz. gloves
Advanced boxers wear 8 to 10oz. gloves
Before you head into the ring, it's imperative to check local regulations for professional boxing gloves. Different clubs and jurisdictions may require different sizes of fight gloves. So, be sure to double-check the boxing glove size chart that's approved by the local club.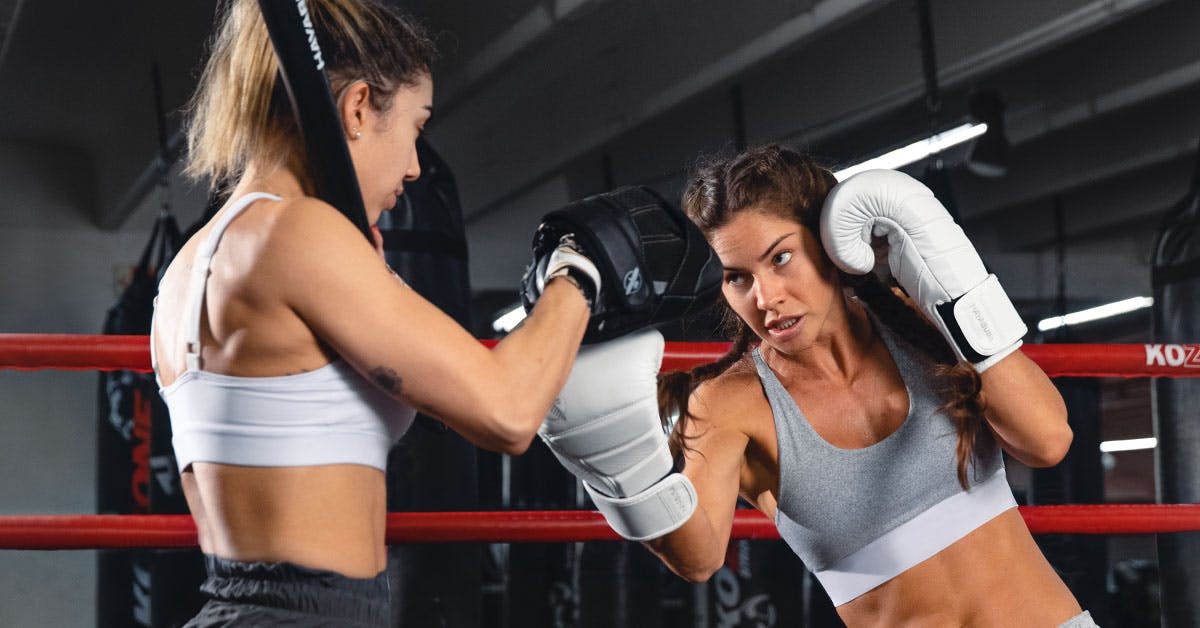 Different combat disciplines related to boxing use their own style of glove to fit their sport's specific needs. These specialized gloves may appear similar in design to standard competition gloves, but they have their own qualities that make them unique. Here, we've broken down a couple of the most common variations on the standard boxing glove.
The Thai martial art of Muay Thai has been around for centuries, but the gloves used in the modern rendition of the sport have a uniquely contemporary design. They're quite similar to boxing mitts but with a few distinct differences:
A heavily-reinforced palm – Muay Thai, unlike standard boxing, isn't limited to punches alone. Hence, the extra padding around the palms of Muay Thai gloves is thickened for greater defense and clinching against heels, knees, and elbows.

More even padding distribution – Standard boxing blows come from the knuckles alone, meaning that's where the bulk of padding is concentrated. Due to Muay Thai's greater diversity of techniques, Muay Thai gloves use a more even layer of padding throughout their bodies.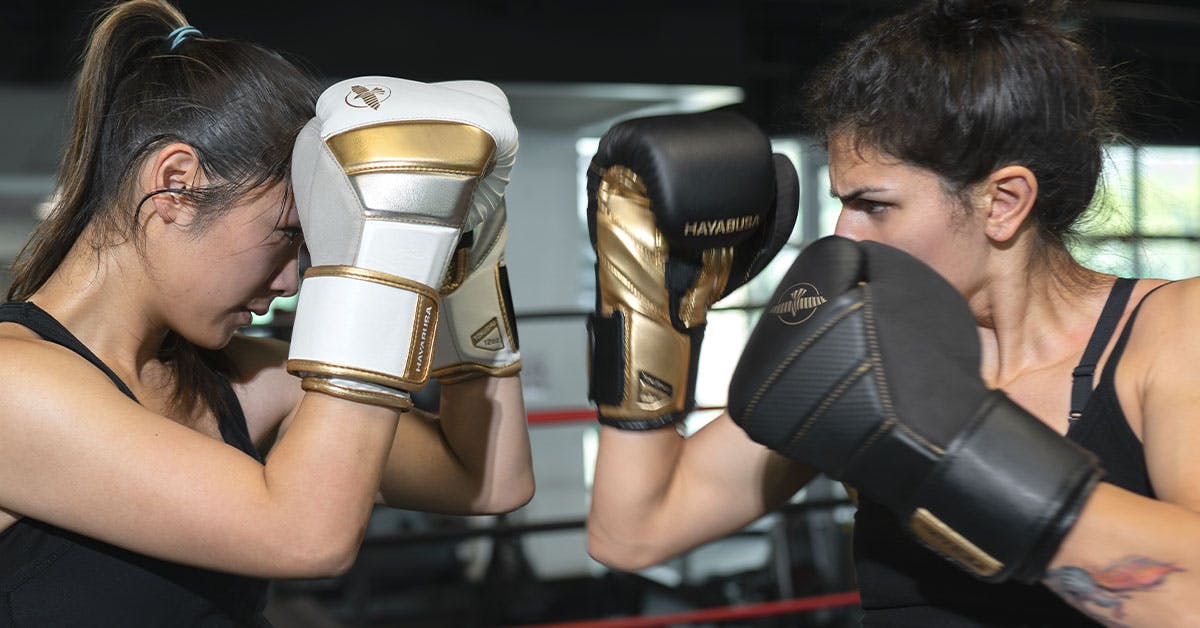 Like Muay Thai, kickboxing technique doesn't rely on fists alone. Kickboxers must be ready to defend against blows from the legs as well. Thus, in comparison to standard boxing gloves, their gloves feature:
Greater flexibility
Thicker, more evenly-distributed padding
A wider range of thumb motion
Kickboxers use their gloves to clinch, as well as punch. Thus, they're less rigid than boxing gloves and should allow the wearer to open and close their hands.
You'll also want to consider features like: 
Comfort
Materials
Wrist and hand support
Temperature regulation
Sweat control
Remember, each time you reach for your gloves, you're putting your safety, quite literally, in your hands. Always opt for a model that's trusted by the pros and designed for your objectives, and you'll ensure both you and your opponent (human or inanimate) stay in top form and protected.
What to Look for in Muay Thai Boxing Gloves
Muay Thai is a martial art that has its own unique form of boxing. Choosing the right boxing gloves for Muay Thai is an essential choice for any competitor looking to improve their form and safety.
Key factors to look for in boxing gloves for Muay Thai are padding, support, grip, and size. You want padding to provide good cushioning and protection to your hands, wrist, and forearm. You'll want support around your wrist and knuckles for an extra layer of protection. Gloves that are ergonomically designed and allow you to grip the glove securely will help prevent your hand from slipping during training or competition. Choosing the right pair of gloves will go a long way in helping you perform your best and stay safe during your training and fights. For a high-quality, well-designed boxing glove, Hayabusa offers premium foam technology to absorb impacts and offer protection and stability. The long-term benefit of these gloves is enhanced performance and longevity during fights and training. 
Choose Hayabusa for Hand-in Glove Performance and Protection
Hayabusa's research-driven approach to glove construction ensures that all of our gloves are designed for the ultimate safety. 
Whether you're at the bag or in the ring, our boxing gloves are built on decades of professional performance to ensure both newcomers and boxing vets stay in top fighting form. Punch up your game before your next match by browsing Hayabusa's gloves, gear, and boxing equipment today.