Hayabusa Iron Man Long Sleeve Rash Guard
Hayabusa Iron Man Long Sleeve Rash Guard
FREE SHIPPING
We offer free shipping for the continental US and on orders over $25 in Canada.
This promotion is not applicable to international orders, previous purchases or gift cards. Cannot be redeemed for cash. Terms of offer are subject to change.
STEPS FOR EXCHANGING OR RETURNING AN ITEM:
Visit our self service exchange portal and simply add the same email you shopped with at the top of the page.
Once your return is authorized, you'll receive step-by-step instructions and a prepaid shipping label via email.
INSTANT REFUNDS
When you choose to exchange an item you may qualify for instant refunds which make it easy and speedy to get your new item in exchange for the one you didn't want to keep.
The Iron Man Long Sleeve Rash Guard conforms to your body and fits like a second skin. It's comfortable from the moment you put it on and helps keep your muscles warm and skin dry during strenuous training. Designed to reflect the mechanical components and vital arc reactor of classic Iron Man armor built by Tony Stark. Its breathable fabric protects your skin from mat burns and is locked in place by a silicone waistband.
Silicone Fitted Waistband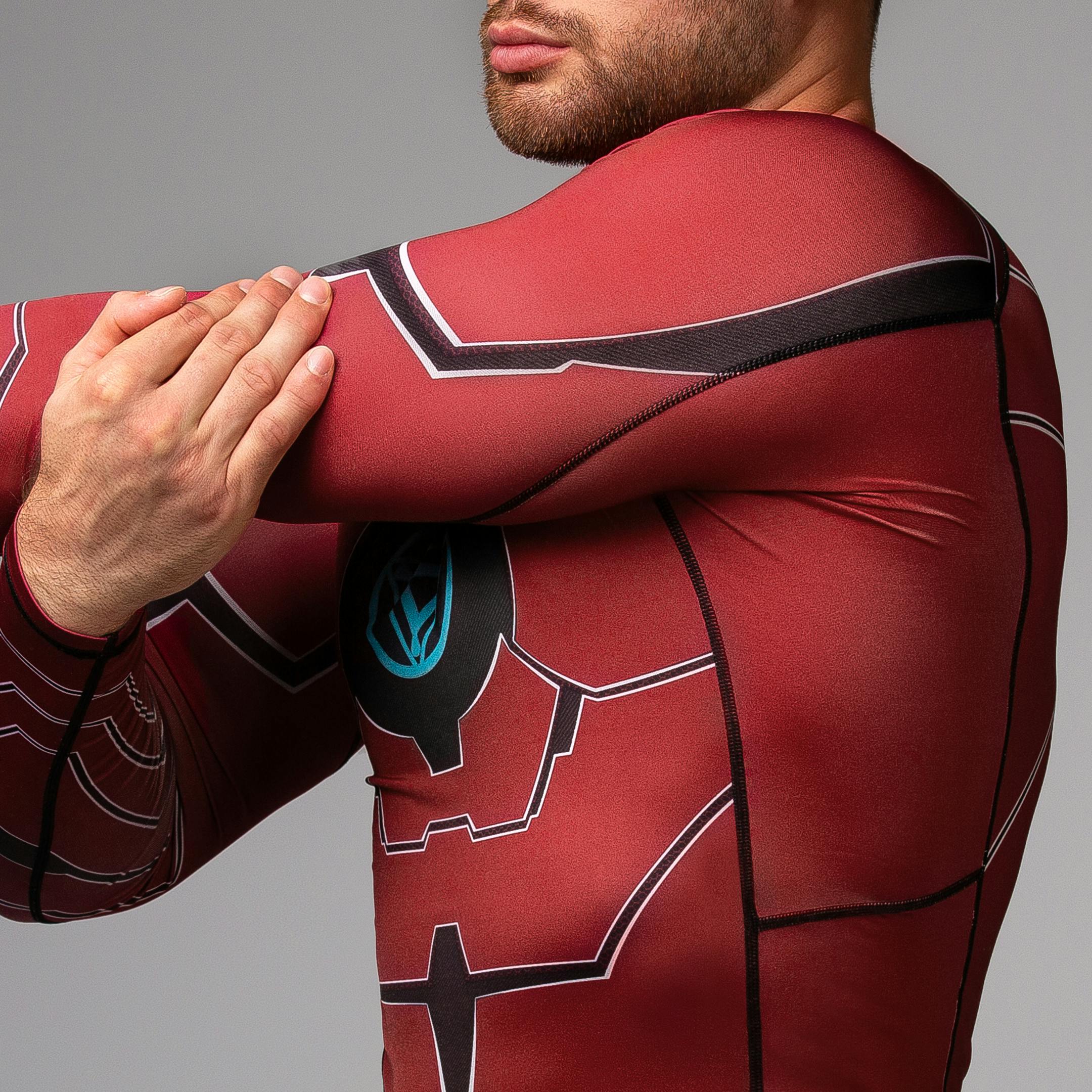 Comfort & Fit
The Iron Man Long Sleeve Rash Guard fits comfortably, like a second skin that allows for unrestricted movement. Its silicone hem is incredibly effective at locking in your rashie so it never rides up.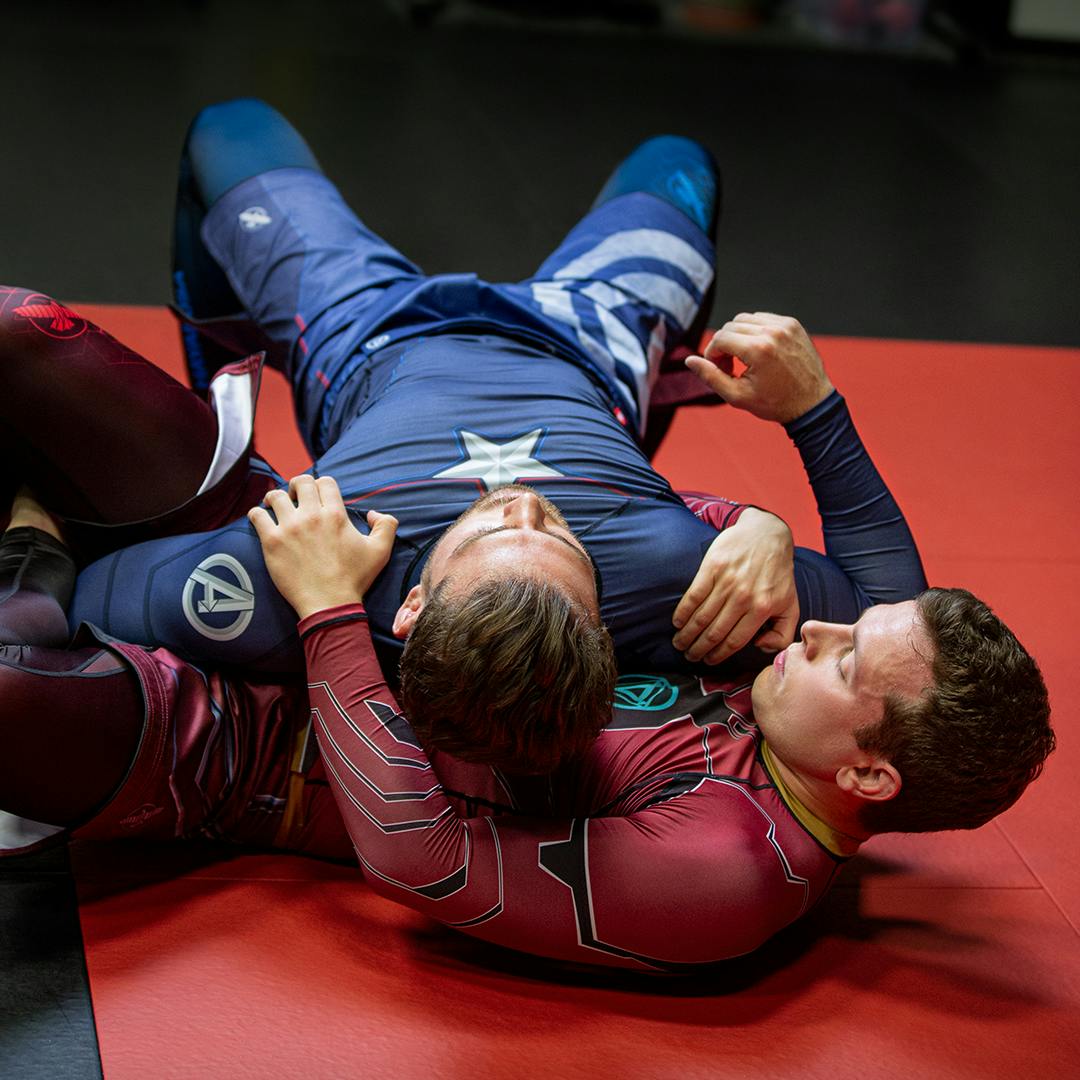 Built For Battle
You need a rash guard that can withstand your training day in and day out. With flatlock seams and reinforced stitching, you can rest assured that this rash guard was built to last.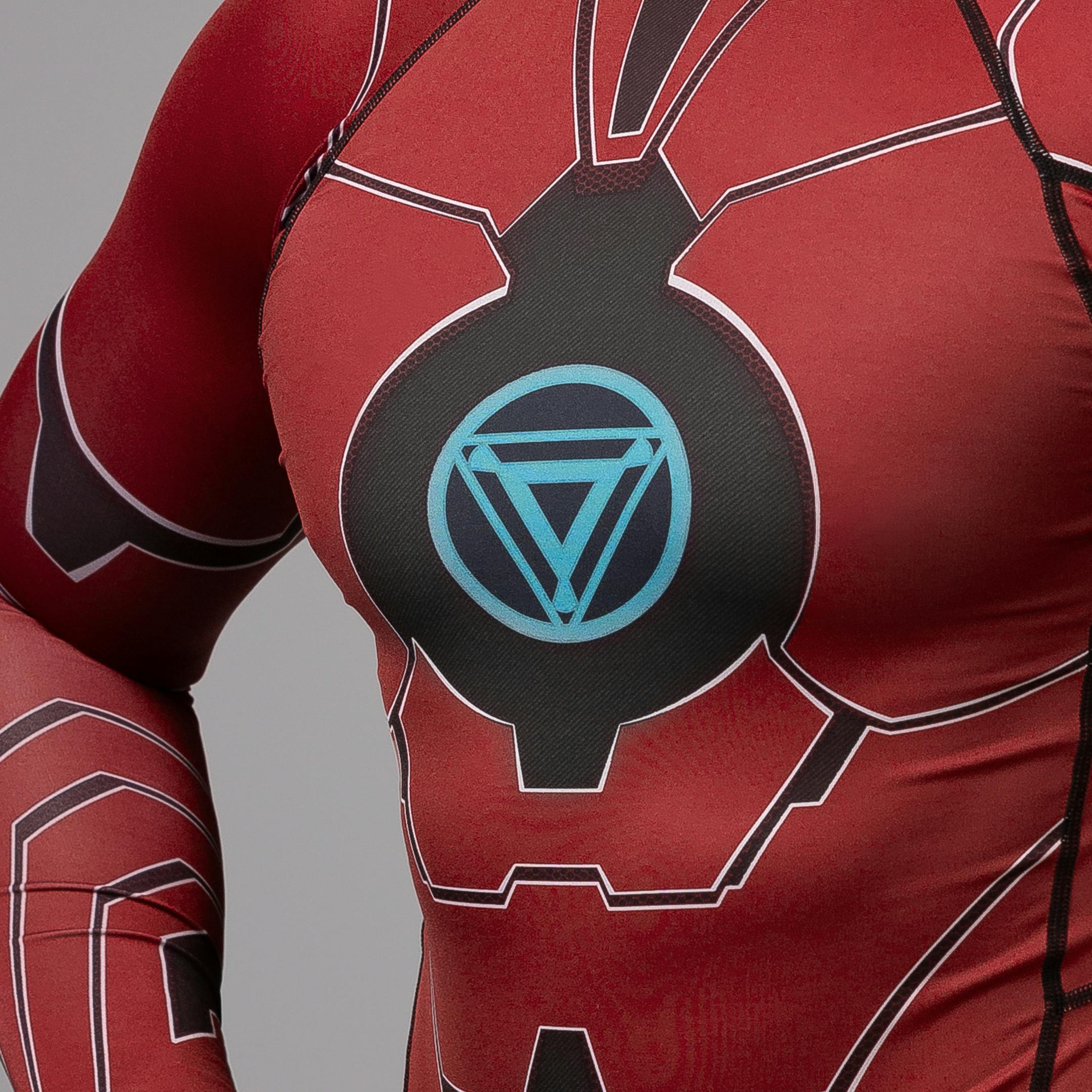 Enhanced Performance
This advanced rash guard has titanium in the fabric, which helps to regulate your body temperature by keeping your skin dry during strenuous training.
The Importance Of Wearing Rash Guards
Legendary coach, Neil Melanson speaks about the importance of wearing rash guards to protect your skin from mat burn, scratches, potential infection, and more.