Hayabusa Fusion Rash Guard
Jiu-Jitsu is all about movement. That's why we designed Fusion—a rash guard that changes as you move. Its specially-made fabric shifts colors when it stretches. Plus, it feels as great as it looks, with a soft, durable material that keeps you dry and prevents mat burns.
Athlete: 6' (183cm) 190 lbs (86kg) wearing a Large.
If you have any concerns about the fit, ALWAYS size up. This will ensure the best experience with the product.
Two interwoven colors
Reinforced stitching
Silicone waist band
Protects skin from scratches, mat burn, & potential infection
Keeps you cool+dry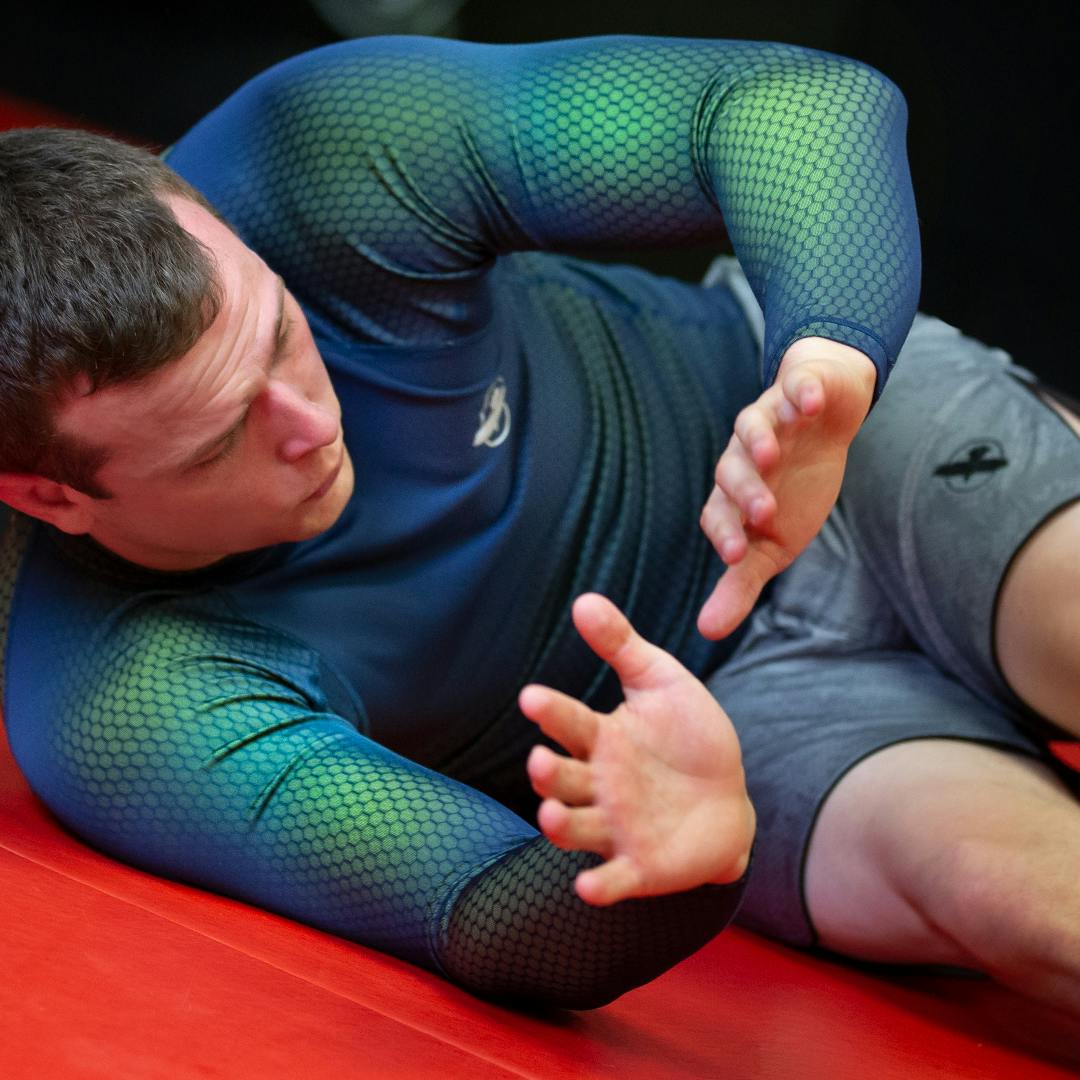 Protect Your Skin
Our Fusion Rash Guard provides an essential layer of protection while you roll, which shields you from mat burn, scratches, and potential infection.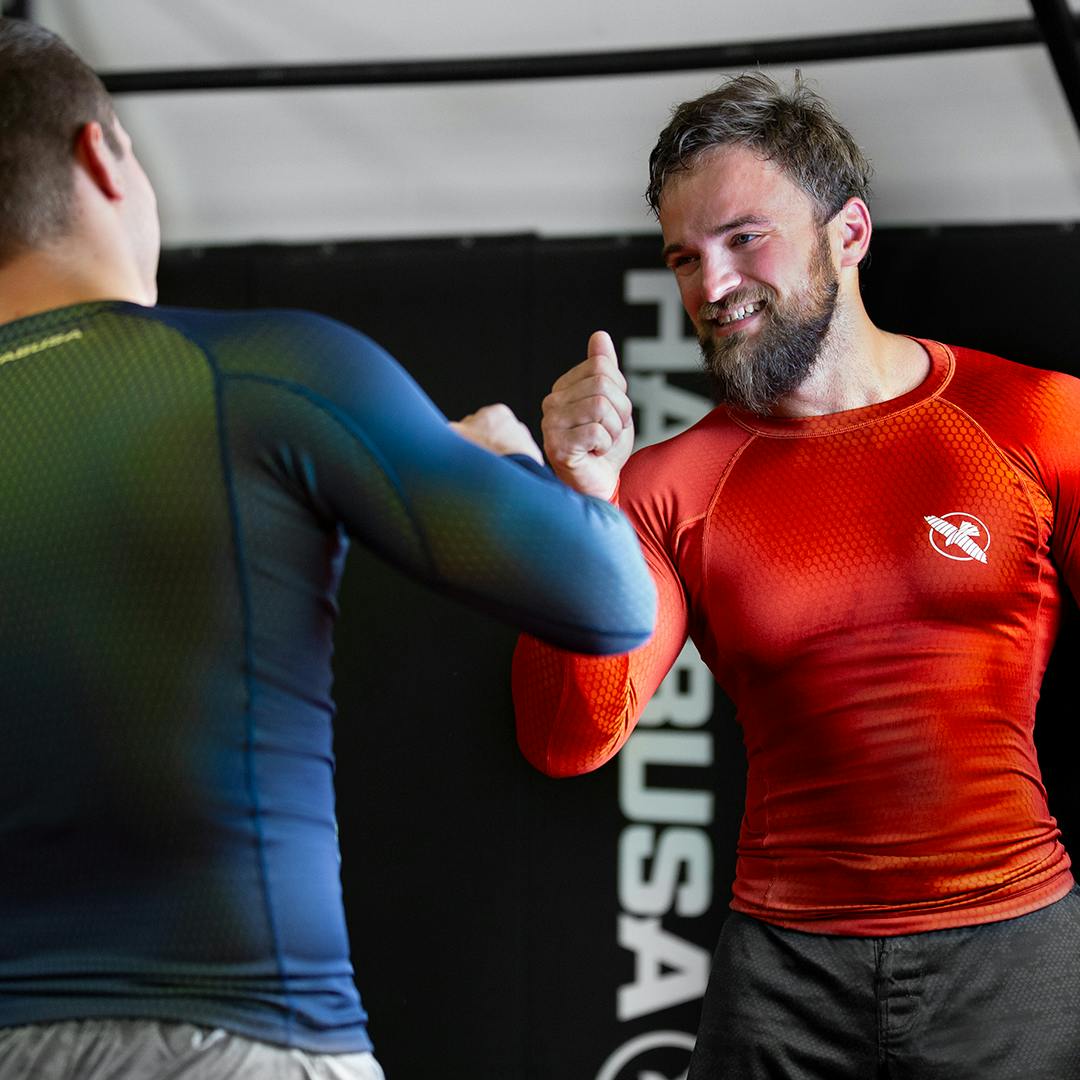 A Fusion of Functionality & Style
We're building upon our high-quality rash guard design by introducing a next-level fabric that changes when you move. Get all the same great features you love, with a new, eye-catching color effect while you roll.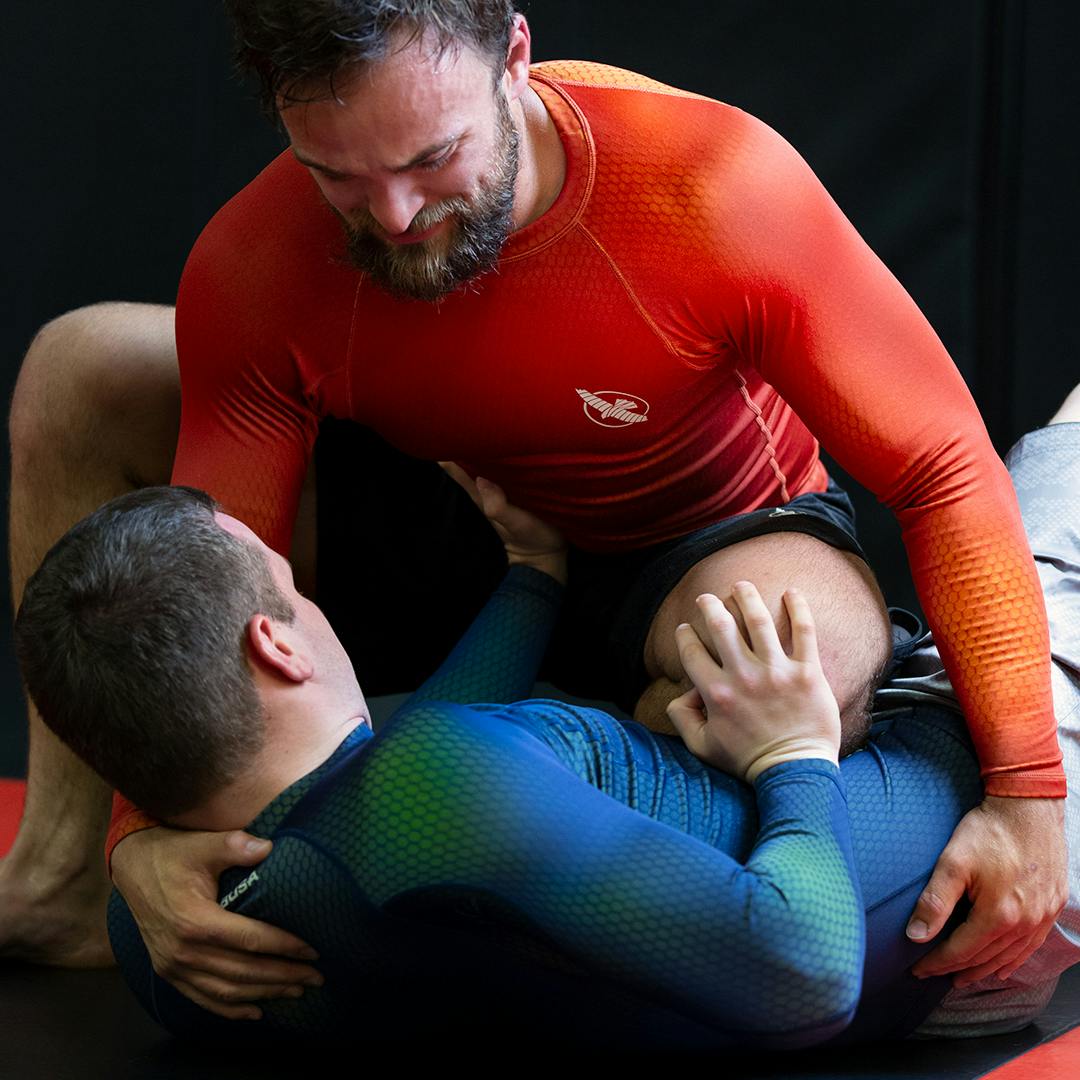 Feel Dynamic
Fusion fits comfortably with a standard form fit that allows for free-flowing movement. It feels light and airy when you move, but never rides up thanks to its silicone waistband.
The Importance Of Wearing Rash Guards
Legendary coach, Neil Melanson speaks about the importance of wearing rash guards to protect your skin from mat burn, scratches, potential infection, and more.