You may be wondering why you need hand wraps when you've already got a pair of boxing gloves on. Sounds like overkill, right? Well...
Hand wraps have a number of jobs. When a fist is clenched, dozens of bones inside the hand come together to form a more solid object to deliver a blow. If your fist isn't perfect, you run the risk of setting off a chain reaction of injuries that can twist, sprain, and even damage the tendons, ligaments and bones in your hands and wrists.
Hand wraps help secure the bones in your hands, increase padding across the knuckles, and add additional wrist support. When you're wearing hand wraps and you make a fist, it's tight, compact and helps your hands and wrists stay aligned.
Shop Now
It's important you choose hands wraps that are made the right way. You need them to have just enough stretch to conform to your hands, but you don't want them too rigid as they could cause hand abrasions. Also, that extra stretch can allow for a more secure wrap.
The benefits that come from wrapping your hands are actually built into every pair of Hayabusa T3 Boxing Gloves. Some people choose to use hand wraps, but you may find you don't need them. A good glove is the first line and most important line of defense when it comes to preventing injuries. Hand wraps are added insurance.
Hayabusa has spent years researching the elements needed to keep a boxer's hands protected. We hold a number of patents for these features that actively stop hand injuries from occurring!
For example, the Dual-X™ Closure System provides an adjustable fit, keeping your hands and wrists properly aligned. Our closure system works in conjunction with the Fusion Splinting™ technology to ensure your wrists stay aligned. Keeping your hands and wrists aligned with Hayabusa's superior wrist support prevents injuries from happening.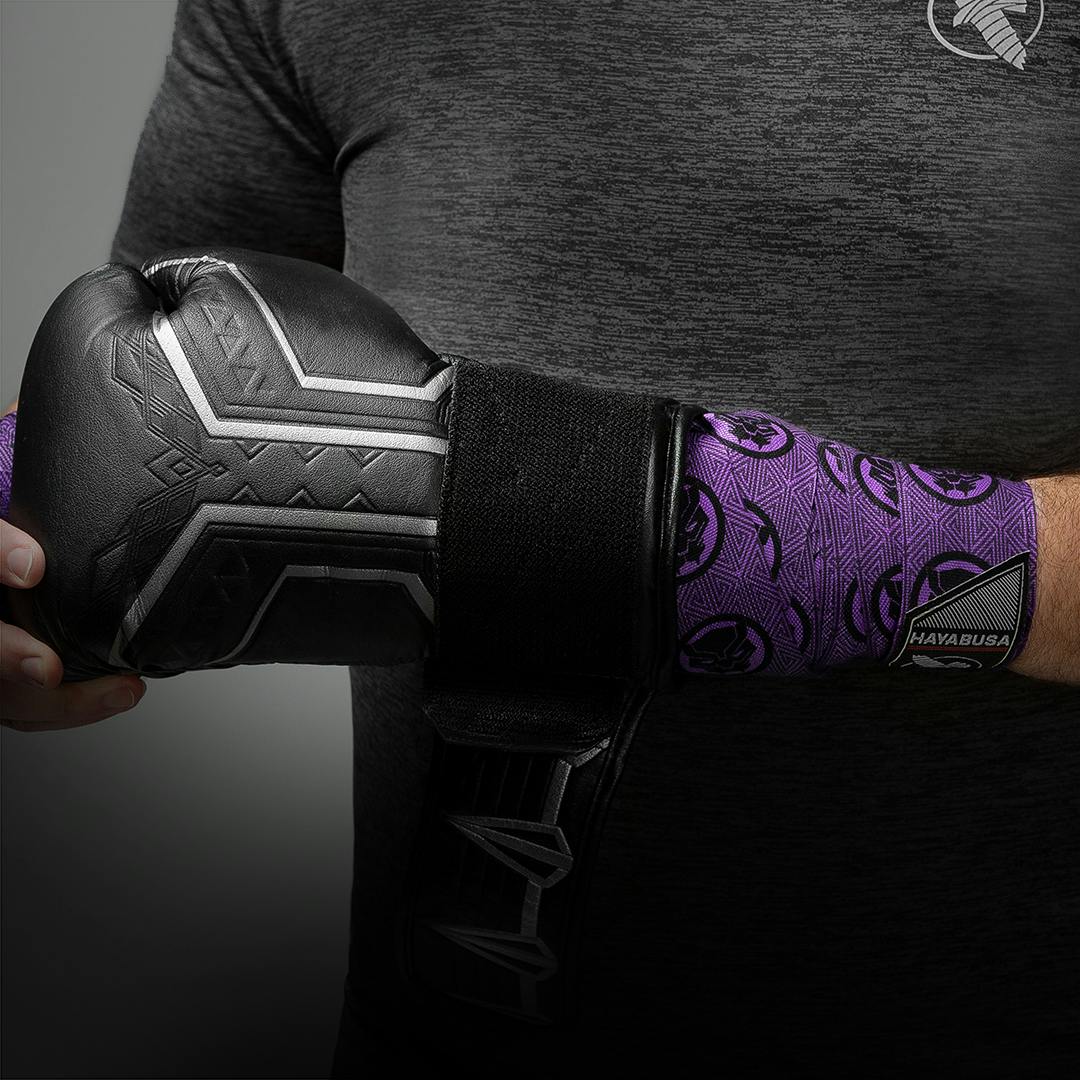 Ever wonder why your thumb is attached to the glove in a pair of Hayabusa T3 Boxing Gloves? The thumb placement is specifically designed with the best ergonomics, keeping your fist locked in. Even the pocket has been engineered for the right fit, keeping your hands from moving around in the glove.
We also invented a layered complex of technology foams we call Deltra-EG™. This complex, which is exclusive to Hayabusa, increases the performance, comfort and consistency of our gloves to give you an unmatched level of protection with every punch.
All of these features working in unison inside the Hayabusa T3 Boxing Gloves have been proven in University of Waterloo studies to maintain 99.7% anatomical alignment of the hands and wrists. The moment you place your hands in a pair of Hayabusa T3 Boxing Gloves, you don't have to worry about injuries. Instead, you just need to concentrate on going all out!
Now with all the protection you get with Hayabusa T3 Boxing Gloves, do you need hand wraps? Bottom line, the key is a pair of good gloves, but the choice to wrap or not to wrap is truly up to you!