Ashlee Coffey is very strategic when it comes to knocking out her at home workout. She doesn't just jump into an exercise session from memory. She has everything planned in advance.
"I wake up every morning and write out what I am going to do in a detailed manner," said Coffey, an up and coming mixed martial artist. "On Sundays, I sit down and write a general overview of my workout plans: What I need to focus on for the week, what my strengths are, and where my areas are that I need to focus on the most. I am maintaining a schedule of getting my heart rate up and a workout of some sort in three times per day to mimic my normal, every day training schedule."
You may not need a three-times-a-day workout plan, but if you're at a loss for ideas for each day, Coffey's method of planning out her week is ideal for a home exercise program. Coffey is in a unique position considering she's an MMA fighter. That means her workouts are typically full body. Remember, she must stay sharp not only in her striking, but also with her Jiu Jitsu skills.
When it comes to cardio at home, Coffey usually makes her way outdoors and uses a mixture of sprints, flat road work, hill sprints, and distance runs. She does this twice a day. Her home exercise program also includes calisthenics, high-repetition bodyweight work, plyometric movements, and Tabata work. She also includes anything around the house that can be used for adding weight. An example of that spartan-style workout would be using a case of water for Goblet squats and Romanian Deadlifts.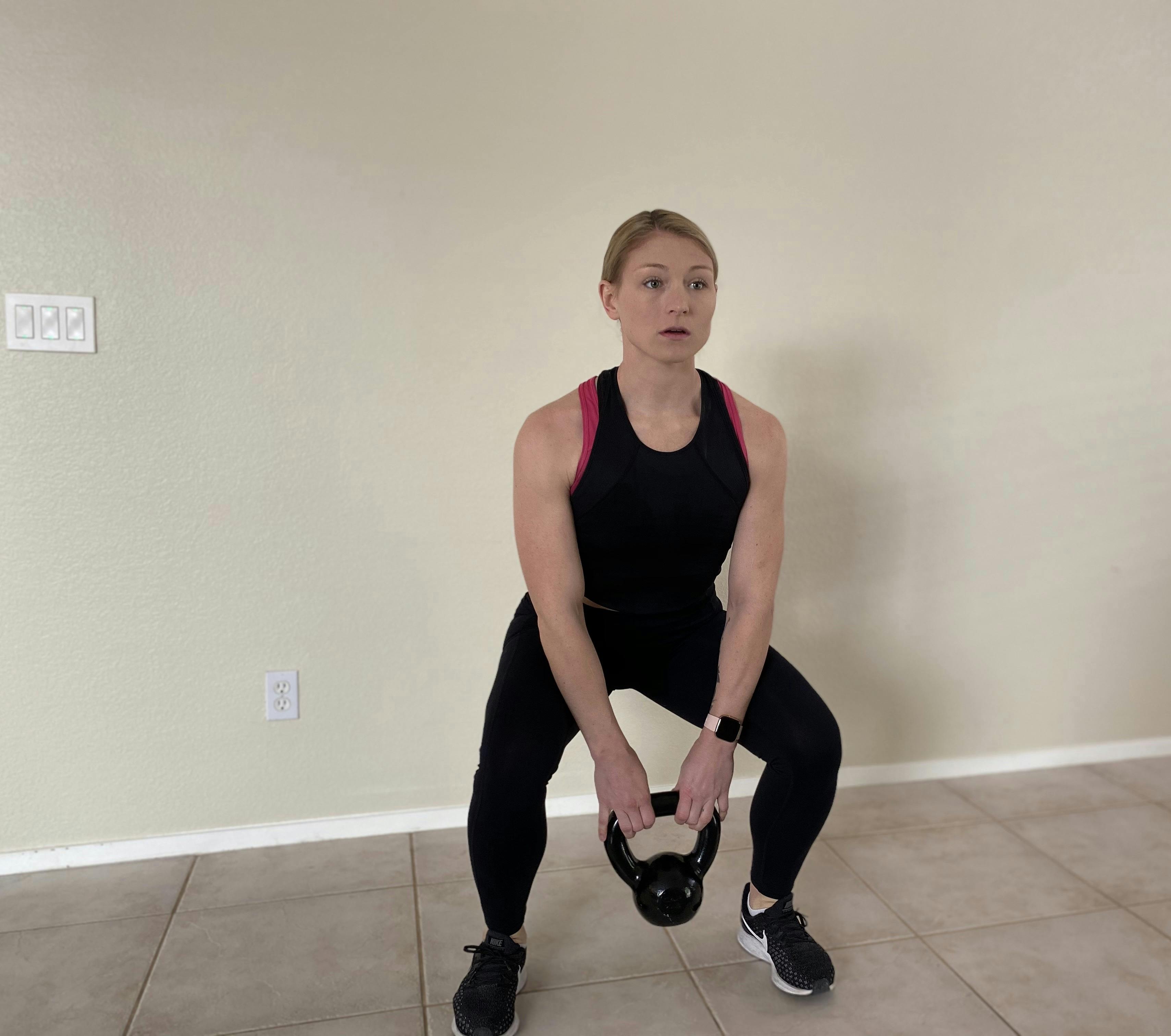 Ashlee's Best Workout
5 mile run
10 sprints of varying distance until leg failure
Pushups, squats, lunges, and dips to failure
Where there is will, there is a way.
If you own a super sturdy coffee table and you aren't afraid to rough it up, you could use it for box squats or step ups.
Jiu Jitsu minus a mat can be a challenge, but it also means working on the most basics of techniques, for instance shrimp drills, shooting drills for wrestling, sprawl to sprint and other drills. Coffey also turns to YouTube, searching out the knowledge base it hosts when it comes to Jiu Jitsu.
In terms of striking workouts, she does a lot of shadow boxing, while holding water bottles with her bare hands. She also utilizes her roommate to hold pads for her to fine tune her technique.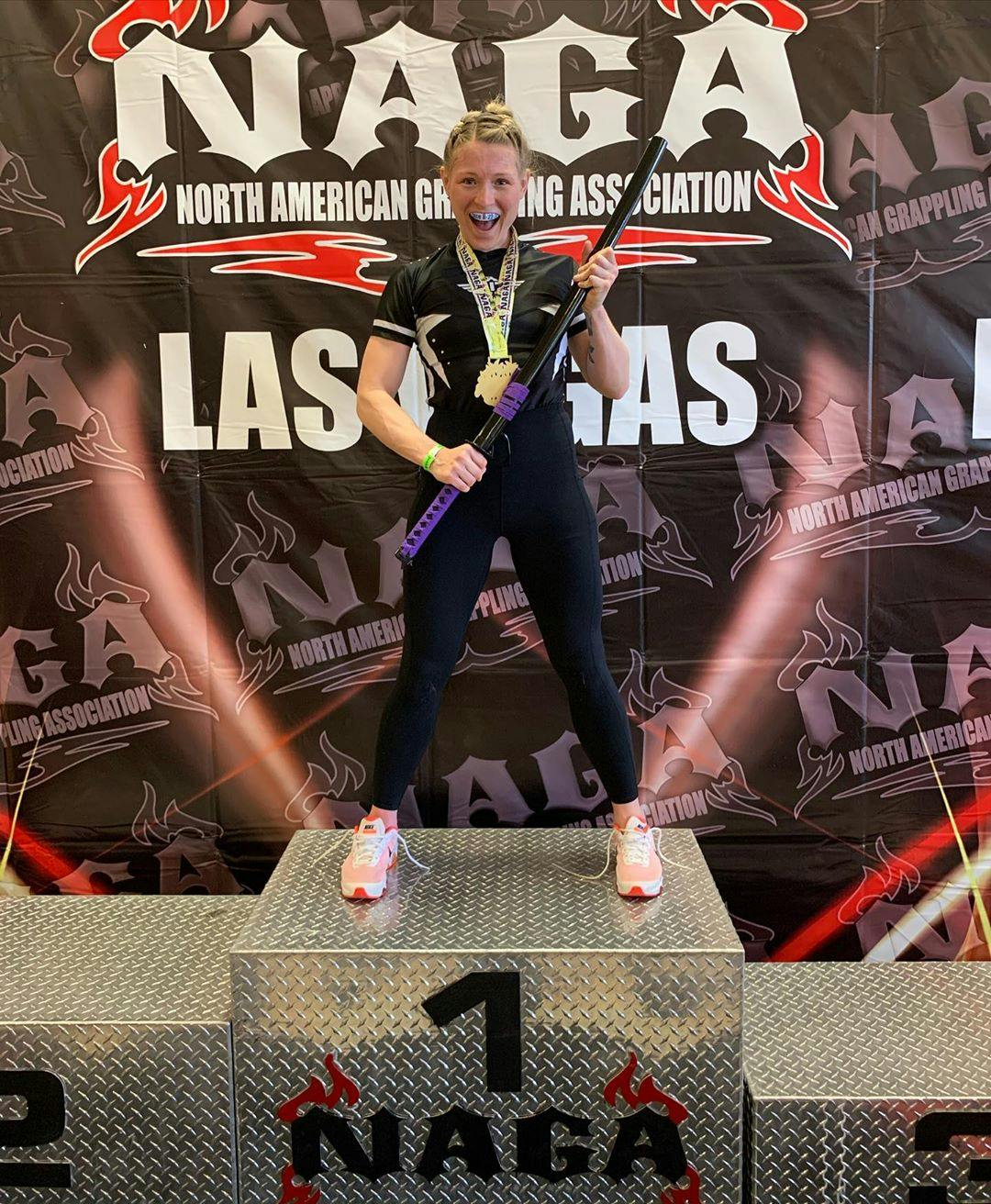 "My mindset is, 'What's around that I can use to workout? What modifications can I make for what is still available?' I don't fall into the mindset of, 'This is closed, that is closed. I can't do anything," Coffey said. "That's merely an excuse. Where there is will, there is a way."
Making sure she's able to find her will to get her way comes with a moment of Zen before she starts kicking and punching.
"I meditate for a few moments before my workout," Coffey said. "I tell myself, 'This is your time for you. To focus, to get extra energy out,' and to reward my body for all it does.'"
She then cranks up the music and goes to work.
Coffey wants people to use their creativity when it comes to working out at home. In addition to obvious things that can be done, like calisthenics, plyometric work, Yoga, Pilates, and using light weights at high repetition, you can also incorporate the little ones in your life.
"If someone has children, they can incorporate them into their workouts," she said. "Cuddle them while using them for squat weight, lunge weight, etc."
In the end, workouts at home are only limited by two things: creativity and will.
This is one story in a series of articles with some of the best home workout programs we hope will keep you motivated and active at home.