S4 Boxing Glove Kit
$49.99
Description
Want the best beginner glove? We've got you covered. You get everything you need: proper protection, solid wrist support, and an ergonomic fit. We threw in hand wraps and a wash bag, making this kit the best bang for your buck!
Why We Made It
Everyone has to start somewhere, so we figured why not make a pair of well-rounded gloves that beginners can count on as they get started. We've included hand wraps and a wash bag, too, so you can start training right away.
What We Love About Them
Our S4 Kit is perfect for beginners since it has everything you need to get started. Between our S4's wrist support, proper ergonomics, and your free hand wraps, you're getting the best protection that a beginner glove can offer! Train hard without being tough on your hands.
Fit & Feel
Our S4 Boxing Glove ergonomics are similar to our T3's, but with a more basic construction. They feel comfortable, protective, and will offer you a great first experience with a boxing glove.
Performance
We want to give you the full Hayabusa experience of proper protection, wrist support, and ergonomics. Train for longer, learn your techniques, then upgrade to a higher tier of glove once you are fully committed to the sport.
Durability
We built this glove to take the punishment of many rounds with you. It has beginner level build, along with additional features to help you start things off right. Learn the basics and experience Hayabusa before you commit to a higher tier glove.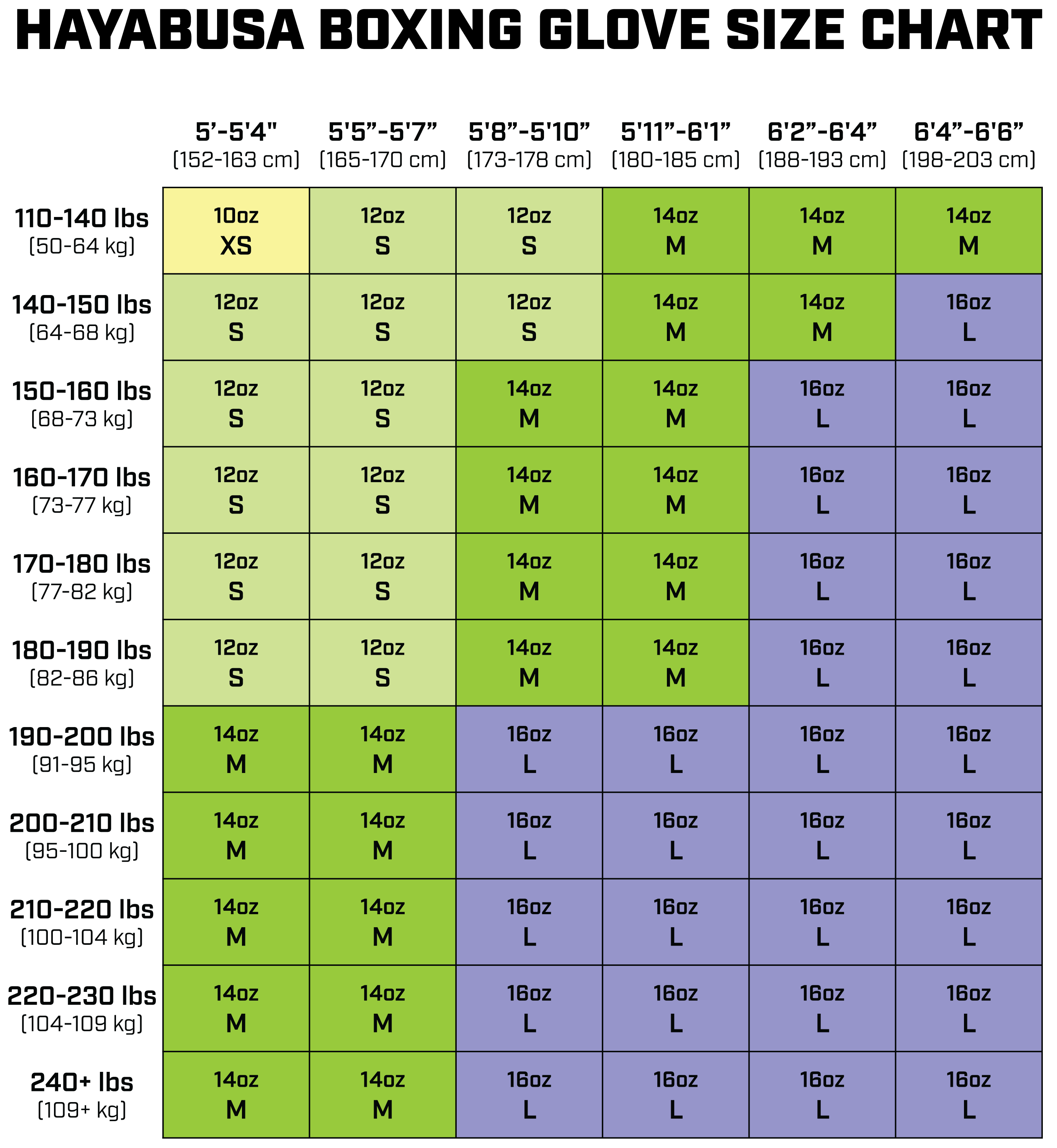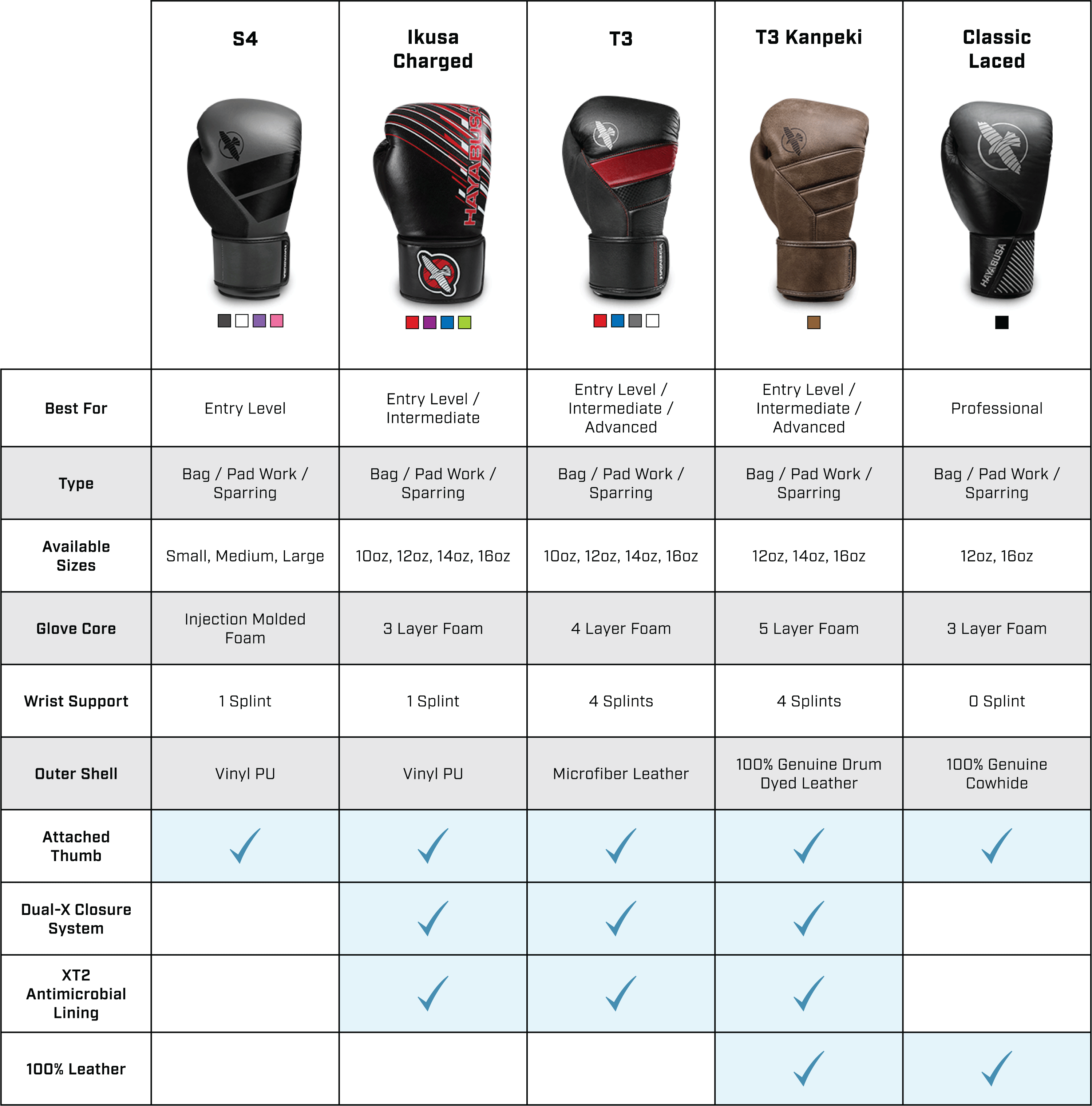 Customer Reviews
quality
gloves
hands
glove
Hayabusa
wrist support
value
padding
pair
Shipping
06/06/2019
Keefer B.
United States
I can't believe these are 50 bucks.
Wow. The fit, the material , and the design are top notch. I love the natural curve put into place, I kinda hate having to break a new pair of gloves in to get that natural bend in them but these come perfect. The strap is heavy duty and sure to last a long time. My only gripe is the suede thumb pattern, it can cause rug burn and those sorts of scrapes during sparring. It looks fantastic but maybe not the most practical design for serious competitors. This is easily the best pair of low budget gloves I've ever had, I have 100+ dollar gloves from other companies that dont hold a candle to these gloves. Also coming with a pair of hand wraps is a cool bonus, the hyabusa hand wraps are pretty nice and get quite a bit of use before they get their natural stink. For the value , this kit is a must have for any entry level combatant.
05/31/2019
ANAYENCY M.
United States
Amazing gloves
Those gloves are my first ones after using diferente brands I love the texture even when I need to dry my forehead even on that little moment I enjoy them so much! Amazing brand!
05/27/2019
Gabby L.
United States
Awesome glove!!!
Love the color (purple), love the way it fits, not my first Hayabusa glove and definitely won't be my last !