Hayabusa Geo Jiu Jitsu Spats
Hayabusa Geo Jiu Jitsu Spats
FREE SHIPPING
We offer free shipping for the continental US and on orders over $25 in Canada.
This promotion is not applicable to international orders, previous purchases or gift cards. Cannot be redeemed for cash. Terms of offer are subject to change.
STEPS FOR EXCHANGING OR RETURNING AN ITEM:
Visit our self service exchange portal and simply add the same email you shopped with at the top of the page.
Once your return is authorized, you'll receive step-by-step instructions and a prepaid shipping label via email.
INSTANT REFUNDS
When you choose to exchange an item you may qualify for instant refunds which make it easy and speedy to get your new item in exchange for the one you didn't want to keep.
Bring your Jiu Jitsu game to a new dimension with Geo.
Hayabusa Geo Jiu Jitsu Spats conform to your body and fit like a second skin. Incredibly comfortable from the moment you put them on, Geo spats help to regulate body temperature by keeping you dry during strenuous training. Its geometric design symbolizes the calculated measurements and analytical decisions Jiu Jitsu demands of you every time you roll. Made with performance fabric that shields you from the mats and stays locked in place with a silicone waistband.
Fit and comfort like no other
Silicone waistband locks spats in place
Dye-print combination for a unique look
Inner silicone banding on hem to keep the edges locked down.
Helps optimize body temperature to maintain maximum muscle function.
Protects your skin from mat burn and potential infection
Keeps your skin dry
Reinforced stitching to ensure unsurpassed durability.
Athletic pattern made from polyester elastane mix for great fit and comfort.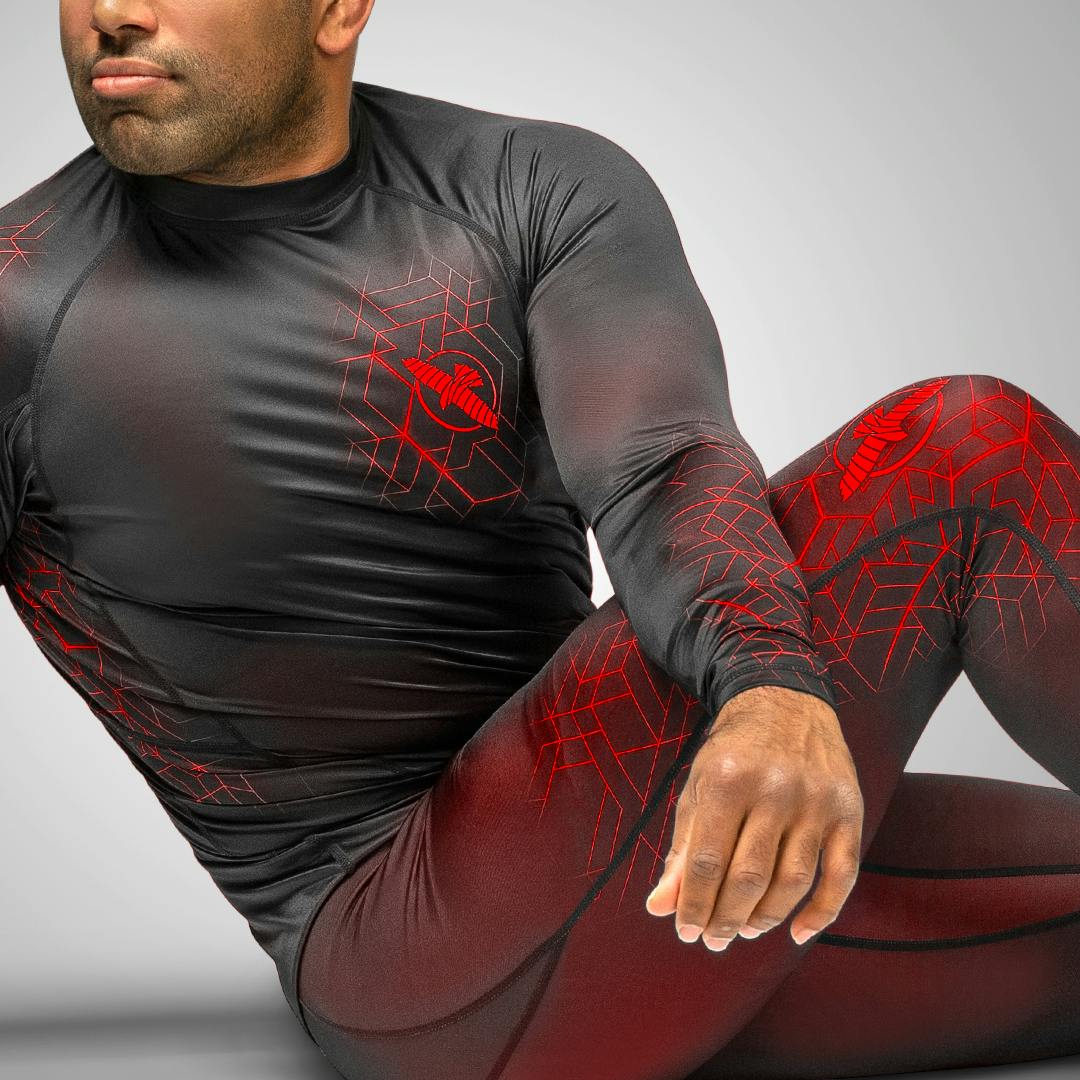 Comfort & Fit
Geo Jiu Jitsu spats fit like a second skin, helping to regulate your body temperature by keeping your skin dry. Made with breathable, silky fabric and flatlock seams to avoid any chafing as you train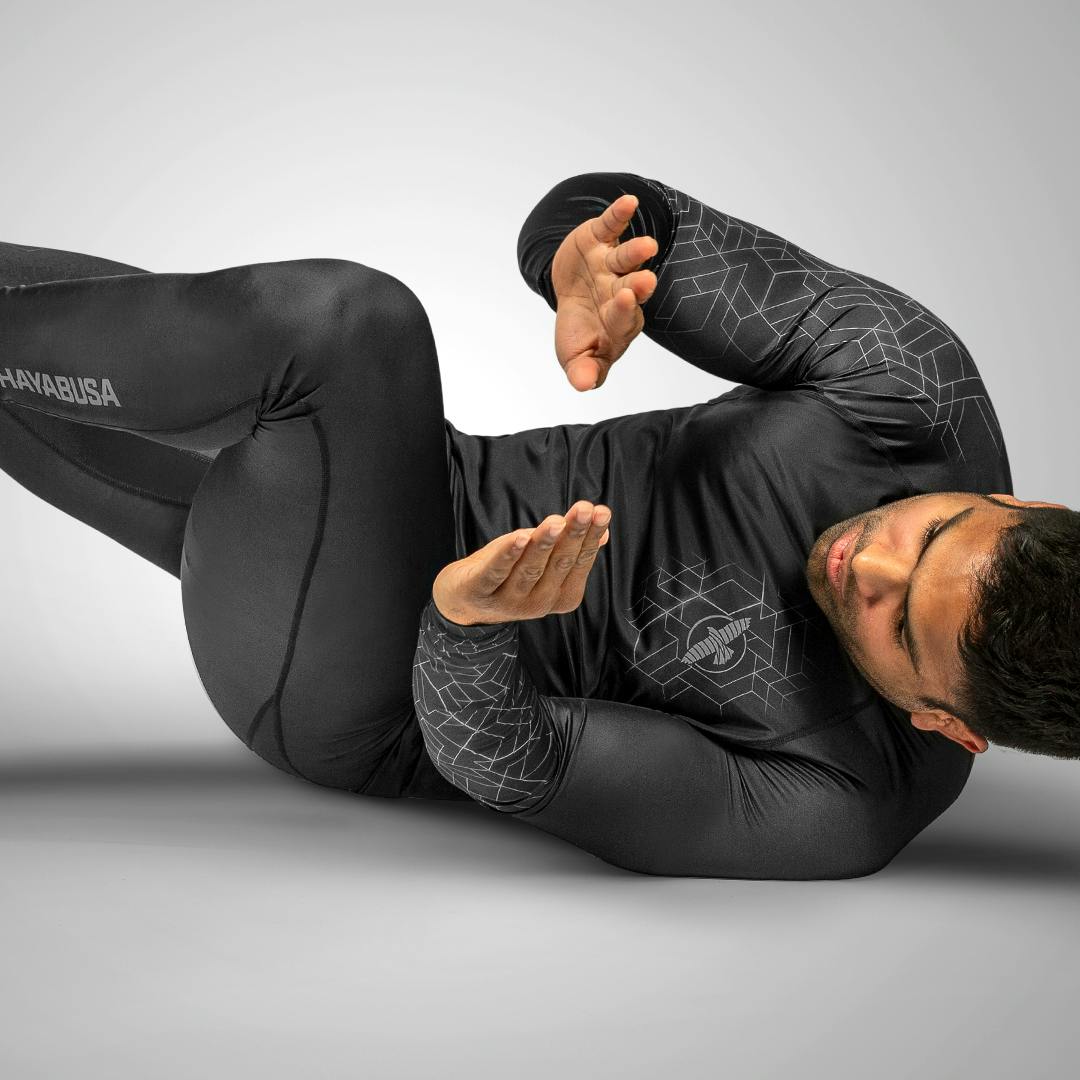 Shield Your Skin
Hayabusa Jiu Jitsu spats provide an essential layer of protection while you roll, which shields you from mat burns, scratches, and potential infection.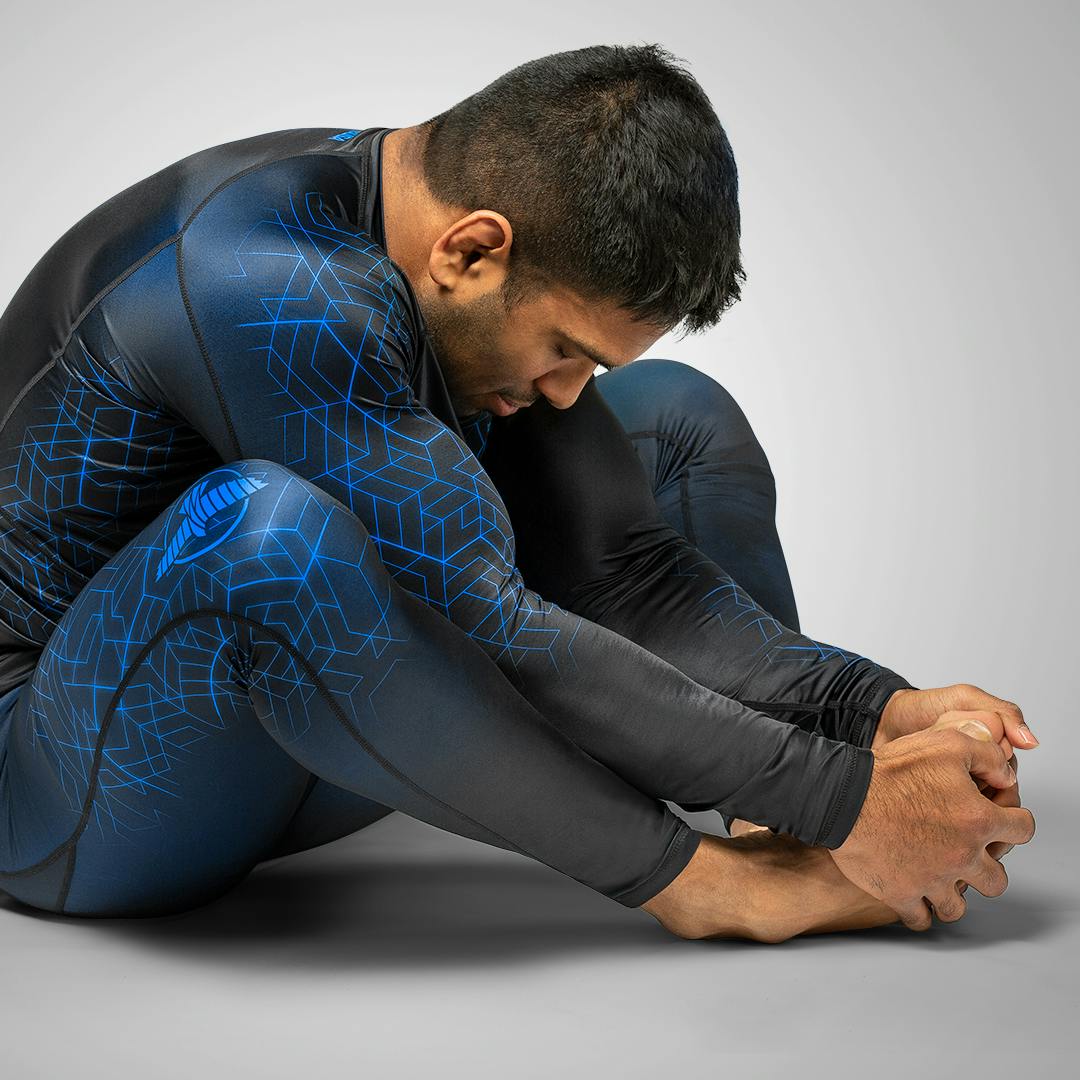 Unrestricted Movement
The Geo series was built to feel incredibly comfortable with a standard form fit that allows for free-flowing movement. Geo Jiu Jitsu spats feel smooth and lightweight when you move, but stays locked in place thanks to its silicone waistband.
The Importance Of Wearing Jiu Jitsu Spats & Rash Guards
Legendary coach, Neil Melanson speaks about the importance of rash guards & spats to protect your skin from mat burns, infection, and more.