How to Wrap Your Hands Like A MMA Champion With Georges St-Pierre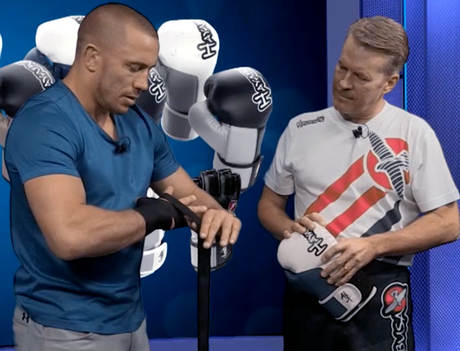 Two-time MMA Welterweight Champion, Georges St-Pierre discusses important hand and wrist injury prevention during training with Official Hayabusa Sports Doctor, Dr. Knight.
Watch the video below to learn hand wrap basics in Mixed Martial Arts and Boxing from the ultimate coach, Georges St-Pierre.

How do you protect your hands?
Equipment in this Video
tokushu™ Series Gloves

Tokushu Series Gloves come equipped with Hayabusa's patented Dual-X™ Wrist Closure System and Fusion-Zone™ Wrist Splinting Technology for perfect hand and wrist alignment and superior injury prevention.

Shop

Hayabusa Stretch Handwraps

With Hayabusa Perfect Stretch Handwraps, you have the power of the most innovative performance grade materials.

Shop

Elevate T-Shirt

Edging towards greatness since day one of training, your skills can't be ignored any longer. Get elevated in the all-new Hayabusa® Elevate T-Shirt. Grab yours today!

Shop