GLORY 26: Amsterdam Winners & Recap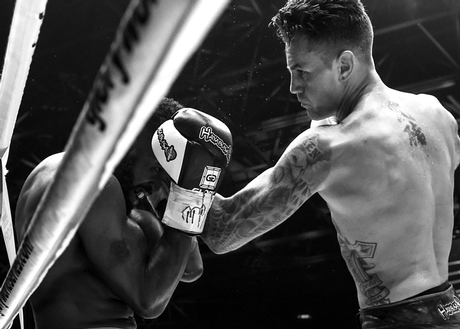 Glory Kickboxing made its long anticipated Netherlands debut on December 4th, where current champion Nieky Holzken and fellow dutchman Murthel Groenhart met for the second time inside the ring.
After a five round technical battle, Holzken retained his welterweight title in a controversial split decision from the judges.
The night's co-main event saw Glory Heavyweight Champion, Rico Verhoeven stop Benjamin Adegbuyi cold in his tracks with a brutal first round knockout. Also on the main card, Mosab Amrani proved he was the top contender in the four-man Featherweight Tournament, defeating both Maykol Yurk and Chi Bin Lim via knockout in just one night.
Full Glory 26 Results
Mosab Amrani def. Maykol Yurk by TKO (liver kick). Round 1, 1:51 – Featherweight Contender Tournament Final
Rico Verhoeven def. Benjamin Adegbuyi by knockout (punch). Round 1, 2:12 – for Heavyweight Title
Mosab Amrani def. Chi Bin Lim by TKO (two-knockdown rule). Round 1, 1:32 – Featherweight Contender Tournament Semifinal
Maykol Yurk def. Shane Oblonsky by TKO (two-knockdown rule). Round 2, 1:30 – Featherweight Contender Tournament Semifinal
Thomas Vanneste def. Errol Zimmerman by split decision (30-27, 27-30, 30-27)
Mourad Bouzidi def. Danyo Ilunga by split decision (29-27, 27-28, 29-27)
Zinedine Hameur-Lain def. Fred Sikking by unanimous decision (30-26, 30-26, 29-27)
Yoann Kongolo def. Karapet Karapetyan by unanimous decision (30-27, 30-27, 29-28)
Perviz Abdullayev def. Aziz Kallah by unanimous decision (30-27, 29-28, 30-27)
---