The Ultimate Fighter Finale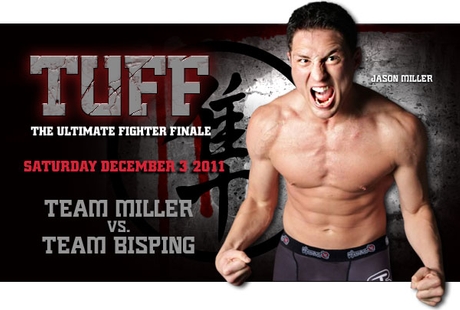 Actor, writer, comedian, reality show host, color commentator and fighter are just a few of the items attributed to the professional mixed martial artist known as Jason "Mayhem" Miller. Jason is one of the most talked about fighters in MMA today. Miller, known for flashy entrances and various hijinks, should never be taken lightly in competition. "Mayhem" lives up to his moniker with a devastating combination of striking and grappling. Jason has some of the slickest submissions in MMA and has notable submission wins over Dennis Kang, Robbie Lawler and Kazushi Sakuraba.
In addition to his grappling prowess, Jason continues to evolve as a fighter by training at Kings MMA; the home of former Chute Boxe fighter/trainer Rafael Cordeiro. Cordeiro is responsible for helping train some of the most intense and skilled strikers in MMA; Anderson Silva, Mauricio Rua and Wanderlei Silva. Miller continues to elevate his overall game as a fighter and presents new challenges to any future opponent.
As a coach on The Ultimate Fighter, the world saw a different side of "Mayhem". The prankster was still in full effect, but the coach in him flourished. Miller used his lifetime of experience to fine tune the skills of some of the future stars in the UFC's two newest weight classes; bantamweight and featherweight. True to himself, he pranked, jaw jacked and goaded Bisping and his team, but was a constant and determined coach as well.
With a possible title shot looming in the future, Jason "Mayhem" Miller will be fully focused on the challenge ahead; Michael "The Count" Bisping. These two middleweight fighters meet at The Ultimate Fighter Finale on December 3, 2011. The UFC will be crowning two new "Ultimate Fighters" and Jason "Mayhem" Miller makes his long awaited return to the Octagon.
Jason "Mayhem" Miller is proud to partner with Hayabusa for his UFC return. "Mayhem" will be debuting the newest offering from Hayabusa; The Haburi™ Compression Shorts. The Haburi™ Compression Shorts will keep Mayhem's muscles charged and ready to fire explosively.