12 Holiday Gift Ideas for the MMA Fanatic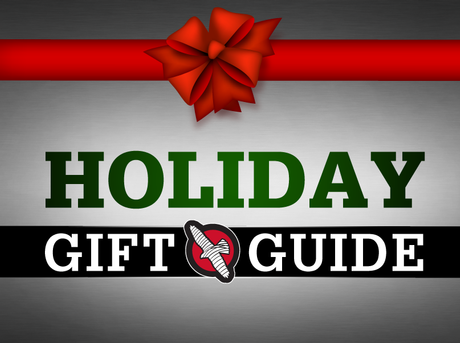 From full sets of training equipment to stocking stuffer accessories, the ultimate Hayabusa Gift Guide has this holiday season locked down.
Find the perfect gift for the mix martial artists in your life, whether it's a well-deserved treat for yourself or shopping for family, friends or training team!
#1 - Weld3™ Fight Shorts
Not only do these innovative welded shorts minimize weight and reduce chafing, but its silicon, non-slip waist ensures that shorts stay securely in place. What's more, this patented, revolutionary design also features fiber-fused graphics for extreme durability. Grab it here
#2 - Ikusa™ 16oz Gloves
Hand-crafted with the exclusive patented Dual-X™ closure system, these premium gloves provide superior fit, wrist support and striking dynamics. With an ultra-reactive inner core complex and advanced moisture wicking interior lining, you get only the utmost in hand and ligament protection with zero shifting. Grab it here
#3 - Mirai™ Series Striking Gloves
Equipped with the patented Boa® Closure System to deliver an easy, one-handed, customized fit for increased speed, agility and accuracy. These new gloves were designed specifically for heavy bag and pad training in order to avoid traumatic wrist and hand injuries. Grab it here
#4 - Mirai™ Series Shinguards
Developed with extra-wide foot loops and in-step guard, the new shinguards deliver the ultimate in stability and protection, taking your performance to a new level. Like the Mirai Series Gloves, these shin guards also come equipped with the Boa® Closure System for a customized and perfect fit. Grab it here
#5 - Kanpeki Elite™ Series Grappling Shinguards
Witness the exquisite full grain premium leather that adorns each hand-designed and artisan-crafted element of this elite combat grappling shinguard. Yet the traditional look and feel is but a veneer for the underlying scientifically conceived and tested design. Grab it here
#6 - Tokushu™ Series 7oz. Hybrid Gloves
The Tokushu™ 7oz Hybrid Gloves are an essential piece of training equipment. Transitioning from striking to grappling is easy with the hybrid design. The Dual-X™ Wrist Closure system provides exceptional wrist support and the 7oz design allows you to strike with confidence. Grab it here
#7 - Ikusa™ Series Headgear
Designed to maximize visibility and protection, the Ikusa™ Series Headgear is built to absorb the fiercest impact without adding stiff, constricting bulk. It offers a deep, snug and very comfortable fit, with zero sacrifice in protection or visibility. Grab it here
#8 - Mesh Gear Bag
Engineered with water resistant pockets and a fully ventilated design to make sure your damp, sweaty gear dries, maximizing longevity. Grab it here
#9 - New Hayabusa T-Shirts
Prepared to restore respect and honor by exchanging blows at a moments notice, a refined man never goes searching for a fight, but will sure finish one. Continue the gentlemen tradition with the new Hayabusa® t-shirt collection and remember the wise words of a true man. Grab it here
#10 - Cast Hoodie
The new Hayabusa® Cast Hoodie fully encompasses the speed, power, and strength synonymous with this bird of prey. The premium stitching, simplistic design, and overall quality make this hoodie great for everyday wear. Grab it here
#11 - Hayabusa

®

Beach Towel
Keep dry during and after training sessions with the all-new Hayabusa® Beach Towel. Crafted from 100% terry cotton for an ultra-soft touch. Grab it here
#12 - Hayabusa

®

Perfect Stretch Handwraps
These 180" long handwraps were scientifically engineered to help protect the many small joints and bones in your hands from the impact of repeated punches. Hayabusa's Perfect Stretch Handwraps come with the power of the most innovative performance grade materials. Grab it here
What's on your holiday wish list?